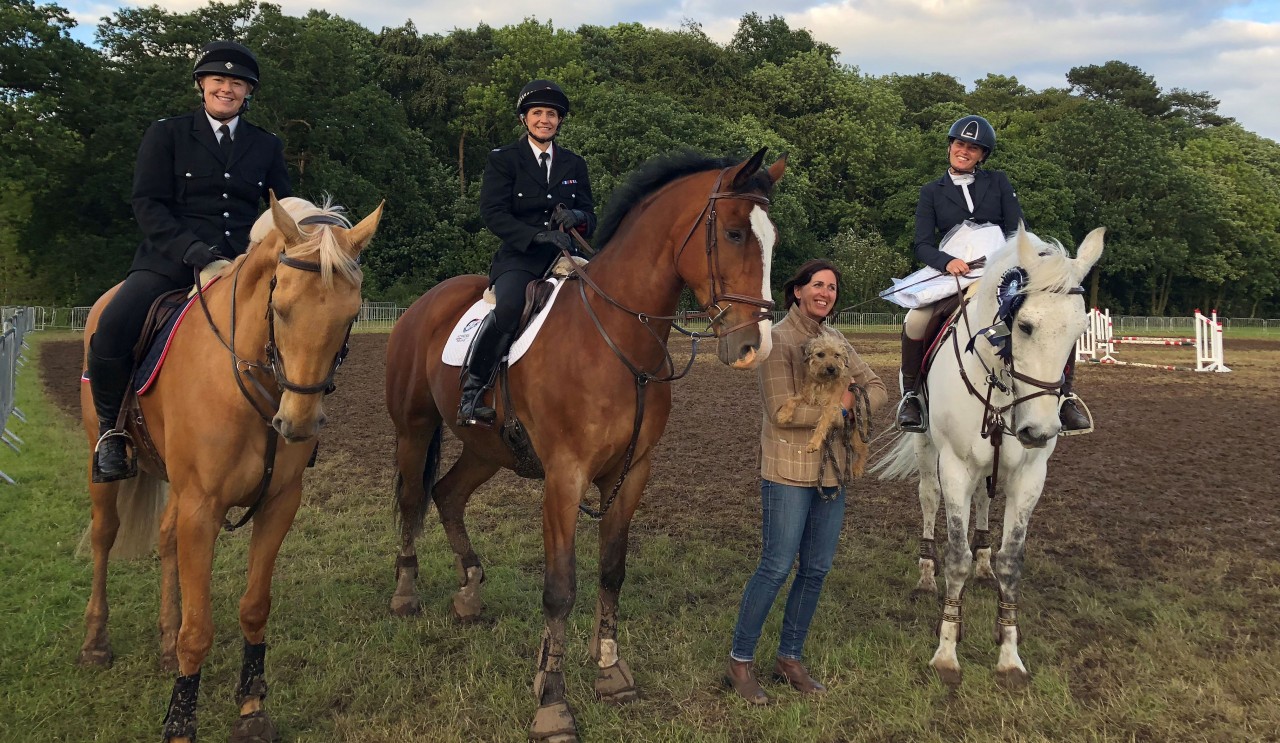 Forces Equine took a team of four riders to Bolesworth on Saturday 16th June 2018 and out of 19 teams and 68 riders claimed 7th place as the team and a great individual placing of 2nd which went to FE Member Kelly Grey (pictured below).
With a horrific down pour at the start of the class, it made conditions slippy and the track challenging, but our ladies did not let that stop them and gave it their all.
Not only did our riders take up the reins and the challenge of the teams, both DS Debra Renwick and Miss Mia Grey (daughter of Kelly) had been competing there all week. To find out how they got on, see below.
​DS Debra Renwick had competed in
​

KBIS Senior British Novice First Round and was placed 28th out of 37 competitors




KBIS Senior British Novice First Round (2nd Day) and was placed 17th out of 34 competitors

67th individually in the team event due to a very unfortunate elimination - we said it was slippy!
Miss Mia Grey had competed in
​

​138cm Championships and was placed 11th out of 20 competitors

1.10m Open and was placed 25th out of 31 competitors

7th in the 138 Grand Prix out of 20 competitors

14th out of 38 competitors in the 1.10m open
​The individual placings for our team members are as follows and in ranked order (out of 68 competitors)
​2nd Place : Mrs Kelly Grey & Paddy
12th Place PC Tracey Brown & Lowmoor Another Hero
60th Place : PCSO Emma-Jo Thorpe & Treliver Dashley
67th Place : DS Debra Renwick & Jimmy Jazz
The FEHQ team got to catch up finally with Matt of Voltaire Design and also check out FE Ambassador Geoff Billington's new lorry built by Bloomfields. Sadly we missed seeing Geoff in person but we did get to see him compete and cheer him on.
Bolesworth is a fantastic venue and the whole team had a great time. With support from other FE members Mr & Mrs Skidmore the members really gave them full support and we are so proud of your hard work and efforts. Thank you to Emma-Jo Thorpe for making it possible to take a team to Bolesworth, your awareness of what is on offer to our members is amazing, thank you.
Check out some of the action below.